BETWEEN MONTS AND LAKE……..
At the edge of Lac du Bourget, 3km from Aix-les-Bains and opposite the Abbey of Hautecombe, come and discover this pretty village in the middle of natural landscapes (cliffs and wooded areas), visit its wineries ( AOC) or take advantage of its beach. Also nicknamed NICE SAVOYARDE because of its Mediterranean microclimate, BRISON SAINT INNOCENT is favorable to olive trees, fig trees and banana trees, It is a paradise for outdoor leisure activities; cycling, mountain biking, golf, tennis, paragliding, downhill skiing, cross-country skiing, hiking, horseback riding, climbing, parachute jumps, sailing, swimming, paddleboarding, kayaking, fishing… we're just waiting for the wave for surfing!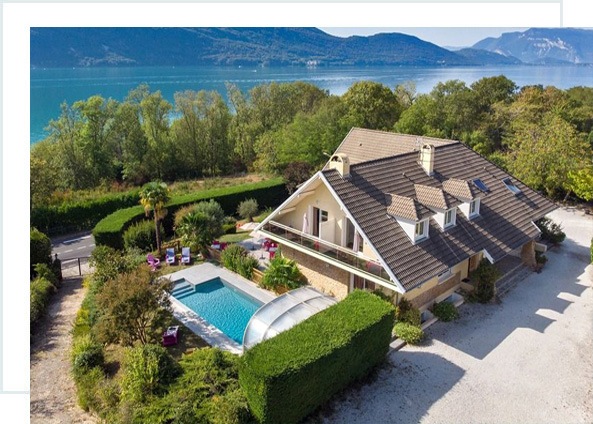 Warms and that look like you
BOOKING AWARDS, KAYAK AND CUSTOMERS REVIEWS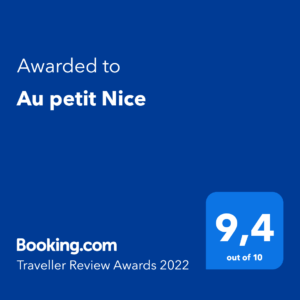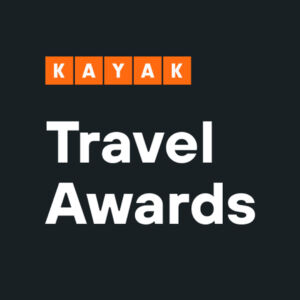 Sweet set of apartments near the shore of Lake Bourget - just minutes away from plenty of walking in the lake shore. Attentive hostess with great communication and friendliness. Compact kitchen with the essentials you need for a short stay. Lovely comfortable bed with amazing duvet. Unfortunately the roller blind outside our room was broken which wasn't a problem except being on the tall side I kept hitting my head on it 😂
Wendy Cirkel-Vane
20/08/2023
Ontzettend fijne plek om een aantal dagen te vertoeven en zo de omgeving te verkennen. Airco in de kamer, nette badkamer, fijn zwembad. Enige nadeel: het zou van mij adult only mogen zijn. Er zijn al zo weinig plekken waar je voor de rust naar toe kunt in de zomer. Ik wil na een dagje erop uit gewoon relaxen en lezen bij het zwembad en niet in de herrie zitten van een gezin met 3 kinderen die het hele zwembad overnemen.
Chantal Huyghe
27/07/2023
Nous avons séjourné dans un petit studio très bien aménagé, rien ne manque. La salle de bain est spacieuse et moderne. Très bonne literie et la climatisation très appréciée lors des périodes de canicule. Cerise sur le gâteau, la piscine chauffée à souhait. Quel plaisir de s'y rafraîchir en rentrant de nombreuses randonnées qu'offrent la région sans oublier la beauté du lac.... On pourrait encore en rajouter, tellement la région est riche d'activités diverses et variées. Très bel accueil de la propriétaire des lieux, adorable et discrète à la fois. Nous vous conseillons vivement ce lieu de détente absolue.
Sylvain Auberson
11/06/2023
Enddoit fabuleux acceuil top Vue sur le lac et les sommets Seul petitt bemol la route en contre bas Mais bel endroit
Laurence Pages
23/05/2023
Endroit magnifique, propreté, idéalement situé entre la nature, les stations de montagne, la marche pour monter (et redescendre) jusqu'au Belvédère puis la découverte de la superbe ville d'Aix Les Bains, accessible en vélo depuis le gîte. Merci à nos hôtes Sophie et Emmanuel pour leur organisation et qui nous ont mis à disposition une belle piscine, avec vue sur le lac, ce qui a ajouté le côté somptueux pour cette escapade au coeur d'une région superbe. A recommander sans modération.
Je suis partagée en faisant ce commentaire car l'endroit est juste magnifique, l'emplacement, la vue était top, par contre si vous y allez pour vous reposer, profiter de la terrasse et écouter les oiseaux chanter, vous allez vite déchanté sans mauvais jeux de mots...il y a une route au pied de l'appartement qui est fortement fréquentée et les utilisateurs ne l'empreinte pas à 30 à l'heure, le passage du train n'arrange rien non plus à l'acoustique, c'était pour ma part infernal car j'espérai m'éloigner du bruits quotidien de chez moi. Concernant l'appartement, spacieux mais vieillissant, je pense qu'il est temps de lui donner un coup neuf (équipements) mais on s'en accommode malgré tout. Concernant l'hôte, très satisfaite, gentille et serviable, elle est top. En bref si vous y aller pour la balade ok mais si vous voulez vous éloignez du bruit quotidien et rester au calme ce n'est pas le bon endroit.
Gîte parfait, aménagé avec gout,propreté irréprochable,très bon accueil à mon arrivée. Tout le nécessaire se trouve dans le gîte..et une vue parfaite sur le lac que du bonheur ,accès à la piscine libre ..que dire de plus c était parfait..a renouveler. Merci pour cette ambiance paisible et sereine .
Françoise Lecuyer
06/02/2023
Nous étions venue il y a 3 ans et là tout était parfait avec Sandra. Malheureusement nous sommes revenus en Août et Sophie ne nous a pas réservé le même accueil. Là clim est tombée en panne parce que pas entretenue et avec plus de 40°, il a fallu attendre plusieurs jours avant qu'elle soit réparée. De plus Sophie est partie en vacances et les personnes qui étaient là pour la remplacer ne parlait qu'à peine le français et pas à la hauteur... bref déçue par ce dernier séjour de 3 semaines dont le prix avait doublé avec les nouveaux propriétaires...